Welcome to the MAIR Phase-IB crowdfunding event. We thank you for your interest and support. Please take few minutes to visit this webpage and learn more about this project and the impact your contribution will have on the life of so many children and adult patients suffering from crippling neurological conditions.
Below are several ways for you to contribute and all of them are very secure and safe. We use industry standard security (SSL) to encrypt all donations, so rest assured that your information is safe.
Zahra Charity with its MAIR clinic is a non-profit 501(c)3 organization, and donations are tax deductible to the full extent allowed by law. If you experience any issues while processing your transaction or have any questions, please us your message via the "contact us" webpage in this website. You can also e-mail us at one of the following emails: contact@mair-rehab.com or zahracharity2008@gmail.com.
Your other most important contribution is to share this fundraiser with all your family members, friends, neighbors and colleagues and help it become viral. Because our fundraiser is part of a matching grant (1$ donated to be matched by $1), we figured if we are able to reach 100,000 persons and 20% of them contribute $33 or more, our fundraiser will be a complete success. The other estimation we are making is that we will establish 1000 contacts, and if each one of them can secure 33 contacts of their own, and that each one of these contacts makes an average $33 contribution, our budget will be completed!
So, we ask everyone of you to help us reach out at least 33 individuals in your contacts. Please see below for more details regarding this fundraiser.
We thank you again for your support!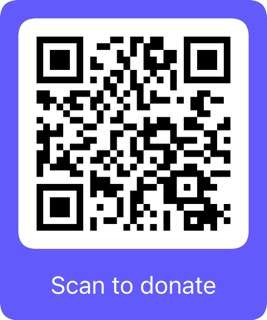 Funds donated, % of the $600,000 goal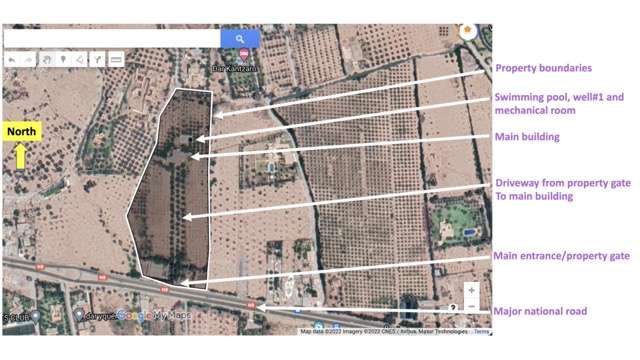 Welcome to the MAIR expansion project. Our current MAIR clinic (MAIR Phase-IA) is very small facility (about 1700sf of therapy space), treating 20-25 patients per day. Because of space limitations, both staff and daily patient capacity can not be increased. That's why we have a long term plan to establish a comprehensive medical campus with focus on neurorehabilitation services, supported by other medical subspecialties that have direct link to neurorehabilitation. We anticipate this large facility (about 100,000 sf of therapy space with more than 100 staff members) will have the capacity to treat up to 500 patients daily (both inpatient and outpatient care). The final cost of this MAIR campus will be around $10M and we anticipate we will be ready to build it by 2030. This is why our ongoing crowdfunding efforts are focused on the much smaller MAIR Phase-IB project. It is a facility with a therapy space (preexisting building of 20,000sf) that will allow for MAIR operation growth during the next few years. We anticipate MAIR Phase-IB to employ 20-25 staff members and treat up to 120 patients per day. MAIR Phase-IB also features a 10 acres of vacant land, in anticipation of the future development of MAIR Phase-II. Therefore, MAIR Phase-IB would be a great transition between the current MAIR facility and the ultimate MAIR Phase-II campus. It will also allow MAIR to achieve financial self-sustainability. The total budget for MAIR Phase-IB is $1.8M. We are blessed to have secured $600,000. In addition, we received a pledge for a matching grant ($1 for each 1$ raised, for up to $600,000) that will allow us the completion the MAIR Phase-IB budget. Every dollar you donate will be matched with one dollar! Thus doubling the impact of your contribution. Please see above how you can donate fast and in a secure way.
We can not thank you enough for your contribution. More importantly, we would like to encourage you helping this online crowdfunding become viral. Please share this website with your family members, friends, neighbors, colleagues and help "spread the word" any way you prefer and online via social medias.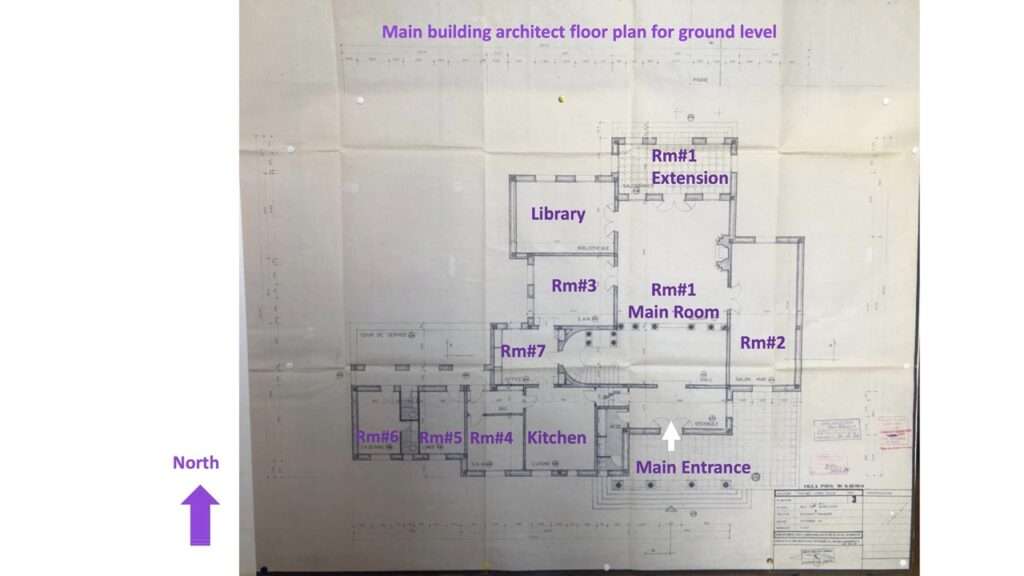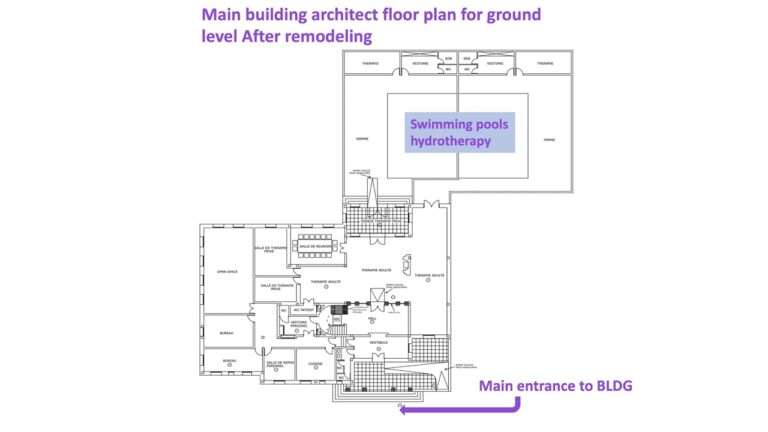 MAIR is an outpatient neurorehabilitation clinic located in Marrakech City, Morocco. It was founded in 2015 by the American 501-c3 non-profit, The Zahra Charity, based in Salt Lake City, Utah. MAIR is the first and only American-inspired neurorehabilitation facility in Morocco. Many children and adults suffering from neurological conditions and disabilities do not have access to adequate therapies and education, and are slowly dying with no hope of recovery.
MAIR was founded to offer these needy patients a path toward healing and recovery, and to diminish the burden of neurological disabilities on families and society. MAIR long-term vision is transform the lives of as many children and adult patients with effective therapies and increase the community awareness about the benefits of proactive, adequate neurorehabilitative care. MAIR Phase-IB will allow the current MAIR facility to grow and achieve self-sustainability. MAIR Phase-II campus will be established as an internationally renowned neurorehabilitation institution that will serve as a model to be duplicated in major cities across Morocco and the African continent.
Please check this slide show featuring the MAIR Phase-II Medical Campus to be established by 2030